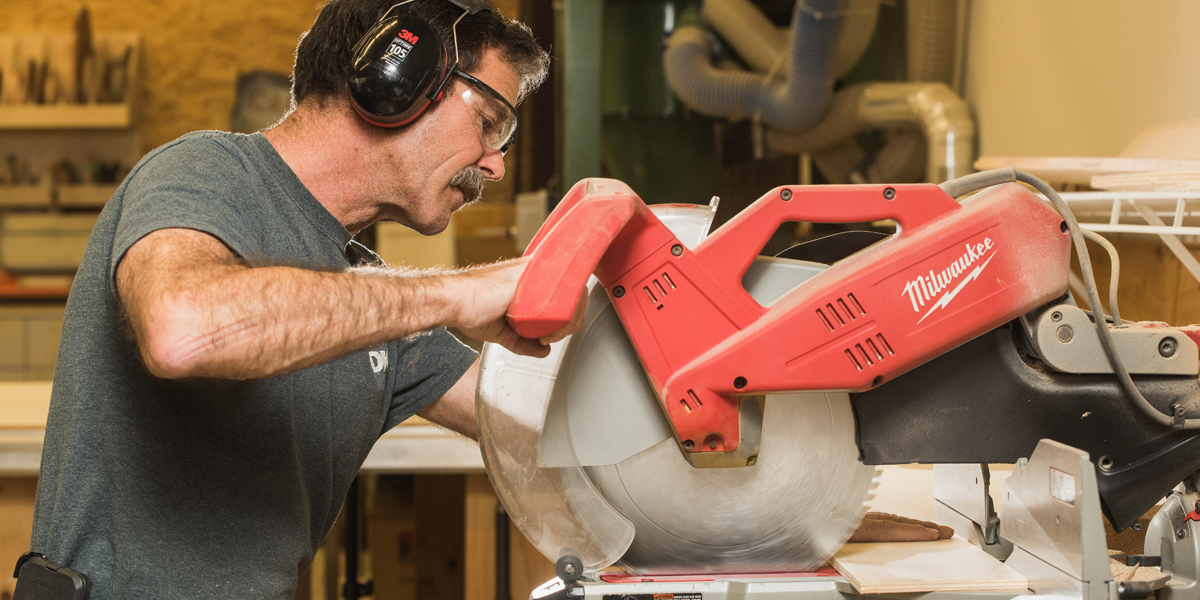 Property Reconstruction Services in Manitoba 
Our approach is to work collaboratively with our business partners and clients to ensure that our focus remains on meeting timelines and budgets. With a dedicated team of in-house trades, two cabinet shops, a paint shop and a warehouse stocked with building supplies, we are able to leverage our diverse skill set to bring the most value to our clients.
Insurance Restoration
Our goal is to restore your home or business to pre-loss condition.
Estimation & Approval
Once the emergency portion of your claim is complete, a Project Manager will create an estimate and set a completion date for the project that will be reviewed and approved by the insurance company prior to the start of repairs.
Scheduling
We liaise with you and your insurance company about the upcoming schedule for repairs.  
Materials Selection & Approval
Once approved by all parties, your Priority Restoration Project Manager will communicate all project details to you and your insurance provider to make the process seamless. 
Construction Begins
Once all materials have been selected, reconstruction begins. Our team is skilled and knowledgeable when it comes to residential restoration services, as well as business restoration services. 
Post-Construction Clean-up
During the post-construction cleanup process, our team will conduct a final walkthrough to make sure that all work has been completed according to scope. We will do a final cleanup of areas that were reconstructed.
Home Renovations
We can make your dream home a reality. With our focus on quality workmanship and exceptional client service, we work collaboratively with you to help design and build any enhancements to your home, whether it be a kitchen makeover, new garage, addition to your home, basement or a bathroom renovation. We work with highly skilled and trusted tradespeople, within a budget and schedule that is reasonable for you.
Commercial Renovations
We have taken on projects of every size and scope, from removing and installing baseboards to a complete office renovation. Our approach is to work collaboratively with our clients and within their environment. We have extensive knowledge of working with and without occupants in the space during a project and are able to work within your schedule.
Why Choose Priority Restoration Property Reconstruction Services in Manitoba?
Our approach is to work collaboratively with our business partners and clients to ensure that our focus remains on meeting timelines and budgets.
Our team has a passion for what we do and the clients we serve, with the expertise required to get the job done properly. We strive to provide the highest level of customer satisfaction through service and innovation, continually seeking new methods to add value that is tailored to our clients' unique needs.
Estimates
Reports as fast as possible
Our estimate and report turnaround depends on the severity/nature of the claim. We will work with your insurance provider to ensure that these are prepared for you as expediently as possible.
Response Time
Immediate and guaranteed
Our guaranteed response time for inspection is as soon as an appointment with the insured is available. We are flexible and will work with your schedule.
Warranty
Made flexible for you
Our standard guarantee or warranty is one year on labour and materials. However, we respond and attend to all client concerns, regardless of the timeframe.
At Priority Restoration, our 35 years of experience in mitigation, remediation and restoration services has helped us develop trusted partnerships built on a reputation of integrity and quality.
Our Projects
Our team of highly trained technical experts can accommodate any loss, large or small, as well as complex commercial needs, if and when they arise. We give you peace of mind during what may be a difficult and challenging time.
We are your trusted partner for residential restoration services and business restoration services in Manitoba. Call us today at 204-786-3344 or send us an email to get started.
Frequently Asked Questions
All of the mitigation repairs have been complete, what happens now?
After the mitigation work is complete, your file will be reviewed once again by our Project Manager and your Insurance Adjuster.  A scope of work will be written for the damaged area(s) so we can provide a quote to the Insurance Company. Once our quote is submitted, you'll await the approval of the quote from your Insurance Company before any further work is done. This can take up to 7–10 business days from the day the quote was submitted.
Once my quote is approved, how long will the repairs take?
Once our Team has received a signed work authorization form and deductible payment, we'll work with you to schedule the start of the repairs. We will provide you with a schedule of work so you will be informed of every step in the process. You may also be asked to choose finishes like flooring, tiles, paint colors etc.
Can I live in my home during the mitigation or repair process?
That will depend on where the area of repair is and if there is an asbestos abatement required. Your Insurance Company & Project Manager will communicate this with you and keep you and your family safe. 
What is a deductible?
A Deductible is the uninsured portion of your Insurance claim that you as a policy holder are responsible for paying in the event you make an Insurance claim.
Who do I pay my deductible to?
The deductible is paid directly to Priority Restoration. The deductible amount is reduced from the bill we send your Insurance Company.
Does Priority Restoration hire sub-contractors?
Yes. In addition to our permanent staff, we hire sub-contractors. Prior to becoming an approved vendor for Priority Restoration each sub-contractor is required to provide Insurance, WCB and Safety documentation that meets our criteria.
What if I want to do some upgrades or renovations to my home during my Insurance claim?
Our Team of professionals can work with you on a budget and final goal for any upgrades to your home or business. Insurance will cover only the replacement of materials that are of like kind & quality. You will be responsible for the difference in price.  Private work requires 50% payment prior to starting repairs based on the agreed upon estimate.
Will there be a final inspection of the repairs?
Yes, in addition to on going progress inspections, we will conduct a final walk through with you to ensure your satisfaction. We will also ask you to sign a Certificate of Completion.
What is a certificate of completion?
Once the repairs have been completed to your satisfaction, we will ask you to complete and sign a Certificate of Completion and return to us. This form is submitted to your Insurance Company as proof the repairs have been completed. The file will then be closed, and you can get back to your life.
Does Priority Restoration offer a warranty on repairs?
We will warranty workmanship for a period of one (1) year from the completion of your claim. This warranty does not apply to any conditions resulting from wear and tear. Some Insurance Companies may have an extended warranty period.
How does Priority Restoration protect clients & staff from exposure to COVID-19
Priority Restoration follows all Public Health orders and ensures our staff are self-screening and wearing the appropriate PPE while working in your home or business.