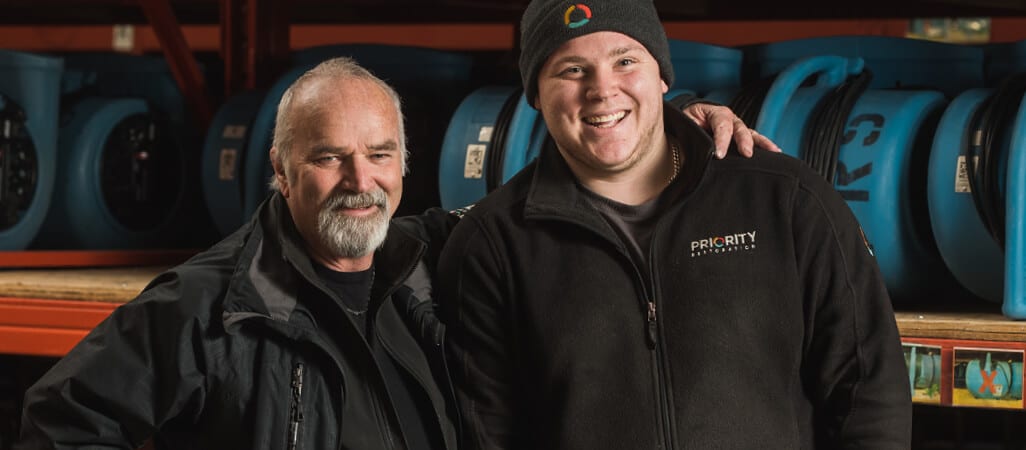 Our Team is built on compassion for the clients we serve and the expertise to get the job done.
Priority Restoration is one of the largest restoration contractors in the prairie region, with the largest number of trained and certified Project Managers and Technical Field Staff.
We are committed to the ongoing training and development of our team, which consists of highly experienced and technical experts in IICRC restoration and construction:
Project Managers
Project Coordinators
Emergency Field Technicians
Construction Managers
Site Supervisors
Carpenters
Emergency Team
Our emergency team is on call 24 hours a day so that when the unexpected happens, we are prepared to get your life and your property back to normal. We've done it all, and we're ready to go the moment you need us. Our team consists of Emergency Project Managers who lead our Emergency Technicians Teams. These specialty staff members are highly experienced, qualified technical experts in IICRC restoration best practices and can effectively handle clean-up and mitigation of your property and/or contents affected by fire, water, and/or mould.
Rebuild Team
Our rebuild team works collaboratively with our Emergency Department and is there for you once the clean-up and mitigation has been completed by our emergency team. Led by our Project Managers, they will guide you through the construction process from start to finish. Further, our Project Coordinators support you along the way with scheduling appointments, trades, and follow-ups necessary to complete the restoration work to your property.
Built To Serve You
We serve the insurance industry, home owners, commercial building owners and property managers